Water repellent technology
BIOGUARD ECOis a durable, fluorocarbon-free water repellent finish that makes textiles water-repellent and gives Ecological security to your brand.Bioguard ECO makes Ecological possibilty of imparting hydrophobic, forward looking properties to all textiles .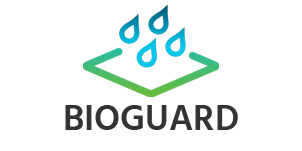 ---
How It Works
A durable coat on textile surface with a hydrophobic polymeric layer without compromising the breathability, the handle or the initial mechanical properties of the fabric. The product does not require high curing temperature. This gives new opportunities to make luxurious fabrics water repellent..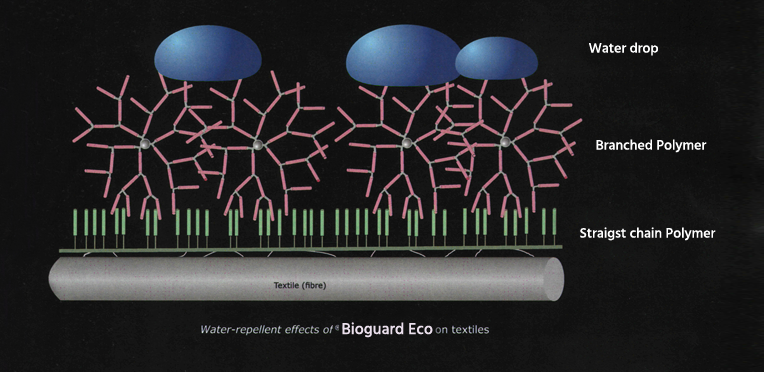 ---
• Excellent water repellency • Highly breathable • Softer handle compared to fluorocarbon • Initial mechanical properties of fabric unchanged • Application does not require high curing temperature • Laundry –Air-Dry suitable (LAD) • Repels aqueous soil. • Supports raising • Free of formaldehydes and paraffins • Free of fluorocarbon, environmentally friendly
© Copyright 2019 by Bionic. All Rights Reserved.